Smart Working in Mercomm: tale of a lockdown
Phase one, which began before mid-March, lasted about 54 days, or more than 1320 hours.
One morning we woke up, one Skype call, and our workday was transformed. Since late February, the Mercomm team has been diving into the smart working challenge and coming out stronger than before.

Usual wake up time at usual time but different office, different workstation. In a single night, the big office desk turned into the living room table, the home desk, the sofa.
This new office some of us experienced it alone, some with our boyfriends, and some with a rowdy band of children. Here comes smart working.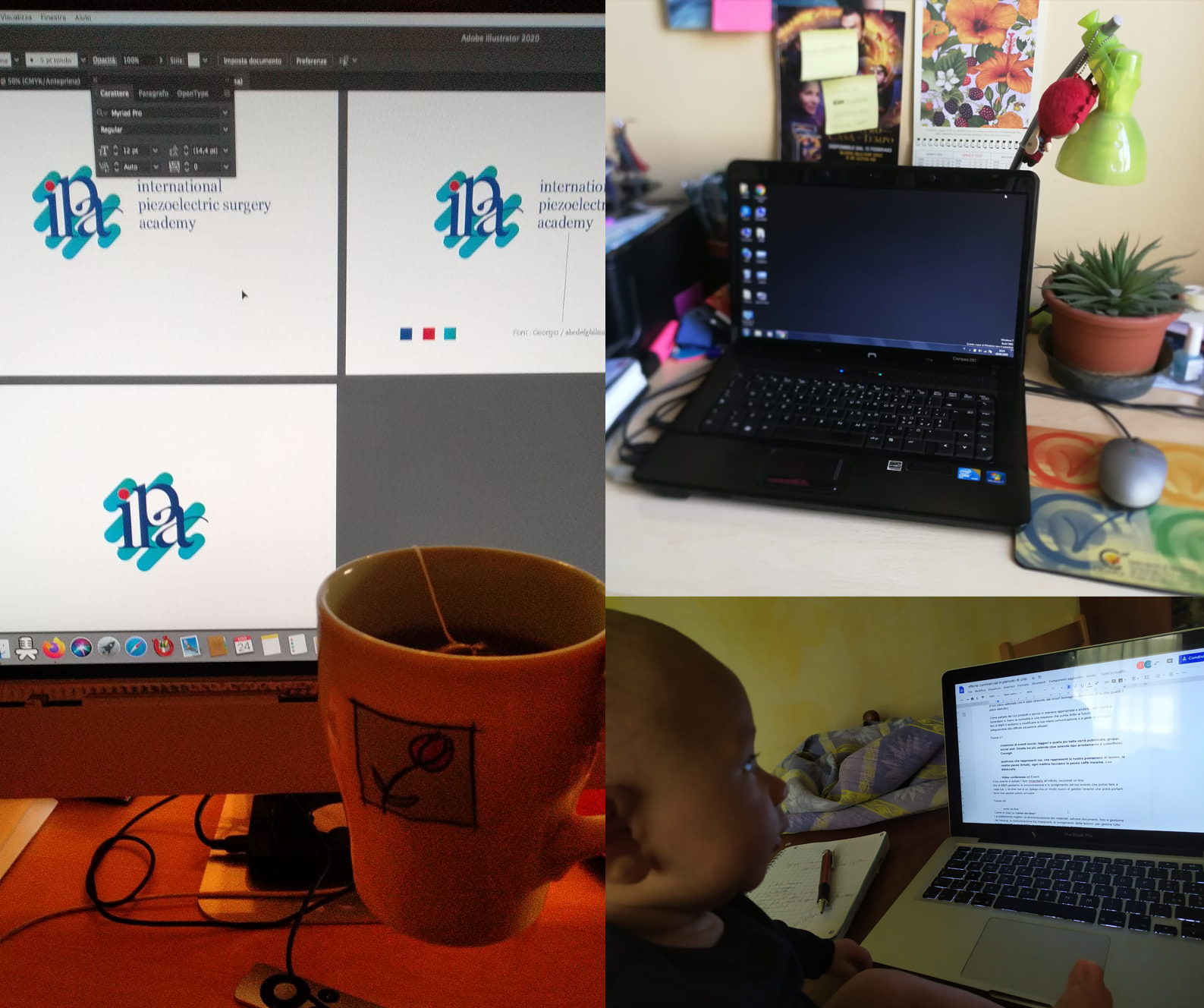 Shannon Vandenheuvel / Unsplash
Our work has suddenly become smart working
And here we found ourselves converting all our office habits to digital. From live checking a draft to a coffee break, which has now become the photo of the cup next to the PC shared among colleagues in an overloaded chatroom between quote requests and customer videos.
Before long, those digital tools that we had been using up to that point along with direct verbal communication proved to be crucial.
Tools fortunately already known, which have now become indispensable for managing our internal communication in smart working.
Shared communication programs have replaced the:
"Look here, I wrote the article for Aster, what do you think?"
making it a
"Have you seen the new board on the bulletin board? Who do we add to the Ferfrigor chat?".
Then there is the great challenge of
Count-Access
, which has been added to the regular work. The event counter service that has transformed to meet the requirements dictated by Covid-19. One of our projects that is giving us a lot of satisfaction, starting with the sale to the municipality of Bari with the help of Civil Defense and the Carabinieri.