Rally Terra Sarda: a record-breaking event made even safer with MeRcomm.it's Access Counting service
A race in style
This year's Rally Terra Sarda marks a record: 106 crews are expected at the modern confrontation valid for the Zone 9 Rally Cup and TER Series. Organized by Porto Cervo Racing, the event will have an unprecedented backdrop: the Tempio Pausania platform will become the stage from which hundreds of cars will take off, traversing the streets of Gallura. The race already boasts great acclaim due to its unique setting and inclusion as the final round of the TER Series.
The protagonists in the race
Among the drivers competing are names such as Vittorio Musselli, in a Ford Fiesta WRC, and Hayden Paddon, winner of last year's Rally Terra Sarda, in a Hyundai i20 Rally2. There is also no shortage of up-and-coming stars such as Andrea Crugnola, Italian rally champion for the past three years, who will be at the wheel of a Peugeot 208 Rally4.
Innovation in security and control: the intervention of MeRcomm.co.uk
At an event of this magnitude, security and access control become crucial. And that's where MeRcomm.co.uk comes in, offering its revolutionary service of Access Counters.
Access Counters: An Overview
Counts is the first app designed to manage and control the influx of people at your events. The platform was designed in accordance with the new safety standards expected for public events. With features such as real-time statistics and the ability to set alerts, Conta is the perfect choice for event organizers who want total control without the expenditure of human resources and time.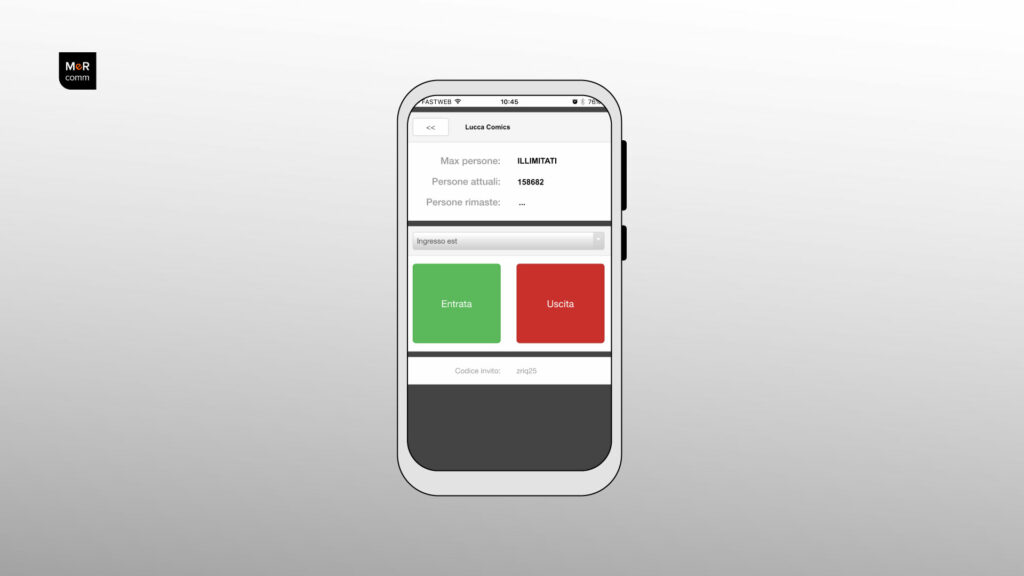 (limit participants 10 people)
Ease of use and accessibility
Access to the app as an admin from any device through a web browser and the ability to monitor flows from all platforms simultaneously make Conta an indispensable tool for large-scale events such as the Rally Terra Sarda .
Statistics and alerts
Detailed statistics are available in real time, and at the end of the event, you can enjoy an in-depth analysis. The option to set alerts approaching the maximum number of people in the event helps prevent overcrowding situations. The access-counting system is also an important resource for area marketing and people flow reporting.
Event: Sardinian Land Rally
October 6-7-8, 2023
300 – 400 counting stewards
5 special evidence events
1 service park event
1 award event
More than 20,000 people counted

Guaranteed Visibility
To add an additional layer of interaction, MeRcomm.co.uk also offers visibility on its online newspaper www.liguriaday.it , where organizers can send press releases and event updates.
Conclusion
The Rally Terra Sarda is undoubtedly an event that attracts the attention of motorsport fans, and with the implementation of the Conta-Accessi system by MeRcomm.it, the event can count on one more element: advanced security and highly technologized participant influx control. This service elevates the Terra Sarda Rally to new standards, providing unprecedented access and security management.
If your organization is looking for innovative event management solutions, look no further: MeRcomm.co.uk has the answer to your needs.