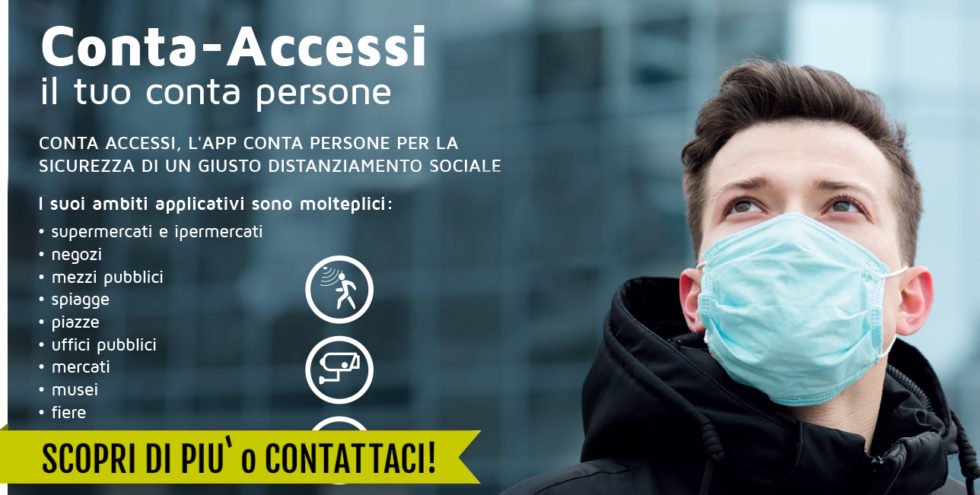 Conta-Accessi, the people counter for flow management
Since the beginning of the year, more than 400 users have relied on the Cloud-based Access Counting system that allows monitoring of entries and exits from public places. Of these, 360 enrolled in our platform after the start of the Covid19 emergency and 180 since the start of phase 2.
The catchment area that has decided to rely on Conta-Accessi is large, diverse, and not limited to national borders.
In fact, our service has also convinced countries such as Germany, Switzerland and Great Britain. Stores, institutions, markets, universities, municipalities, associations have found in Conta-Accessi the perfect system to comply with the legal limits allowed on access to public spaces and continue to work in total safety. The validity of our product is corroborated by customers such as civil defense, local police, fire brigade, and large entities such as Coldiretti and Bricocenter.
Born as App To manage the flow of events, Conta-Accessi, already simple and intuitive in its use from smartphones with steward, today introduced the option of using traffic light columns with automatic detection sensors (which can be cameras or photocell sensors) to meet the needs of a wide variety of workplaces.
Another possibility offered by Conta Accessi is to be able to connect the columns and application to LED lights and/or displays to let customers in the queue view movements within the premises. In this way, each person can estimate his or her own waiting time.
The LEDs are red to signal revenue stop and green to allow access. They can, in addition, follow customized routes to be more visible from a distance. Screens indicate how many customers are in a room and how many can still enter. This information can be viewed both on large monitors, visible to customers even from a distance, and on small displays (such as cell phone displays).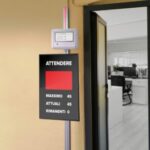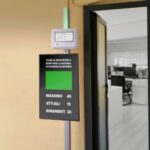 Conta Accessi can, in addition, integrate different services according to users' needs. With an SMS subscription, customers can be alerted when waiting times at the entrance are reduced and view the data on screens placed near the entrance thresholds of venues or on a specific web page.
Instead, those who manage spaces have statistical services, including advanced ones, that can be integrated with security systems for data collection.
Finally, one can have customizations of various kinds, such as installation on dedicated servers.
Contact the Mercomm communications agency for more information!