Instagram Mercomm filters: what they are and how to use them in stories
Instagram filters are increasingly in vogue and are a constant in stories. Communicating advertising when the user feels like looking at it, the sender is someone they know, and the face is that of their best friend-that's what the Instagram filter is all about!
Instagram filters are powerful tools used increasingly in stories. The pinnacle of Instagram's success, after all, came with their introduction.
Stories are a feature that allows you to share photos and videos with your followers in real time, to which you can apply filters. Thanks to these, before recording a video or taking a photo, you can choose yourfavorite effect and edit your image.
Since the end of 2019, users themselves have the ability to create filters, customizing them to their liking.
What are Instagram filters: customize your stories
The effects proposed by Instagram areaugmented reality filters, also called AR(augmented reality), which enriches reality with a whole range of information to be superimposed on what the eyes see.
At their debut, the social offered a wide range of them, and then gave everyone the opportunity to make them themselves. The goal is to share them with their followers by increasing interactions and thus engagement.
Whether present in Instagram or created ad hoc, these filters are masks developed in augmented reality that the user can apply to the face. There are also filters that allow you to edit multiple subjects in the same shot.
This feature provides users with the ability to bring fun and varied content to life, given the wide range of filters made available. And with the introduction of custom filters, the choice expands even further.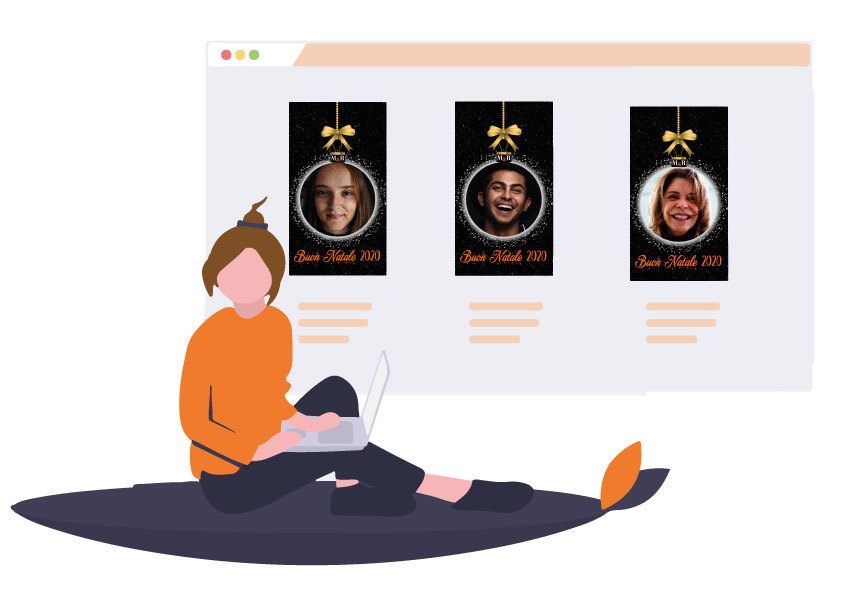 In our communications and advertising agency, experimentation and updating are a constant. Therefore, among the projects we curate, we also wanted to delve into the creation of ad hoc Instagram filters .
Programming and creative work that leads to fun and innovative filters. We wanted to share some of them with you to make you feel part of our community. If you want to try our filters, all you have to do is enter Instagram in story mode and download them.
The filter has two basic effects. First, it creates community, because we see each other again and recognize ourselves in a shared image.
Second, it increases user interactions: what better face to share than your own? If it also contains a company logo, everyone who uses it can become a testimonial.
Finally, the filter sticks, because people usually look at stories on Instagram in relaxed situations, when they are quiet and have time to spend – even on an advertising communication!
That is why we at Mercomm aim to create ad hocfilters for all our clients!
If you would like to make a custom filter all you have to do is contact us!
Our technicians will think of everything, making a filter that represents your identity. You can then communicate your value on social media in a fun and original way.
Contact us to find out what filters we have in store for you!