Copywriting in Smart Working?
The working day of the Copy Girls
Mercomm is an advertising agency that focuses on accompanying clients toward effective and modern communication. At its core it encapsulates all the professionalism essential to achieving the goal.
Our team boasts several areas: Marketing Analysis and Strategies, Graphics, Web Design, Software and IoT Development, Copywriting.
"The Copy Girls" is Mercomm's team that provides research and analysis for positioning, text creation for sites and social, and comment management.
Today we want to tell you a little bit about what our workdays have been like since the lockdown began and we went into smart working copywriting mode.
Our smart working copywriting day begins like this. The alarm clock goes off at eight o'clock and, after breakfast, we say good morning to everyone on the Mercomm chat. Who knows how, we find ourselves together having-even though far apart- coffee together as we catch up on various clients and jobs in progress.
We start work at nine o'clock. We turn on our PCs, start the videocall and, opening the project manager program for task and time management, see together what needs to be done that day.
Each person completes tasks from their checklist during the morning. At about 1 o'clock, we do a quick re-cap. Finally, inspiring each other on the recipe of the day, we say goodbye to talk again after the break.
In the afternoon we resume with a short call. Sharing screens we summarize the things we did during the morning and discuss the content we created so that we can refine it before making it available to the client for approval or to our colleagues for layout or publication on a site.
We work on shared folders, documents, images and worksheets. In this way, we facilitate copywriting in smart working, making all editing and exchange of comments practical and immediate. Even if we are not in the office!
A document-just like the one on which I am writing now! – is tweakable by each of us, but also by other colleagues and clients involved.
The program assigns us colors so we know who makes changes or suggestions to the text, which we can then decide to approve or not. We can, moreover, go back and pick up an earlier version to work on it in a different way.
Let's not hide the fact that sometimes, when we are particularly creative, by editing one over the others we go and create a nice, somewhat confusing rainbow. But just approving or not approving the suggestions is enough to bring order back to the document.
Then, in the second part of the afternoon, we continue with content creation focusing mainly on the copy part intended for sites, such as articles, texts for blogs, etc.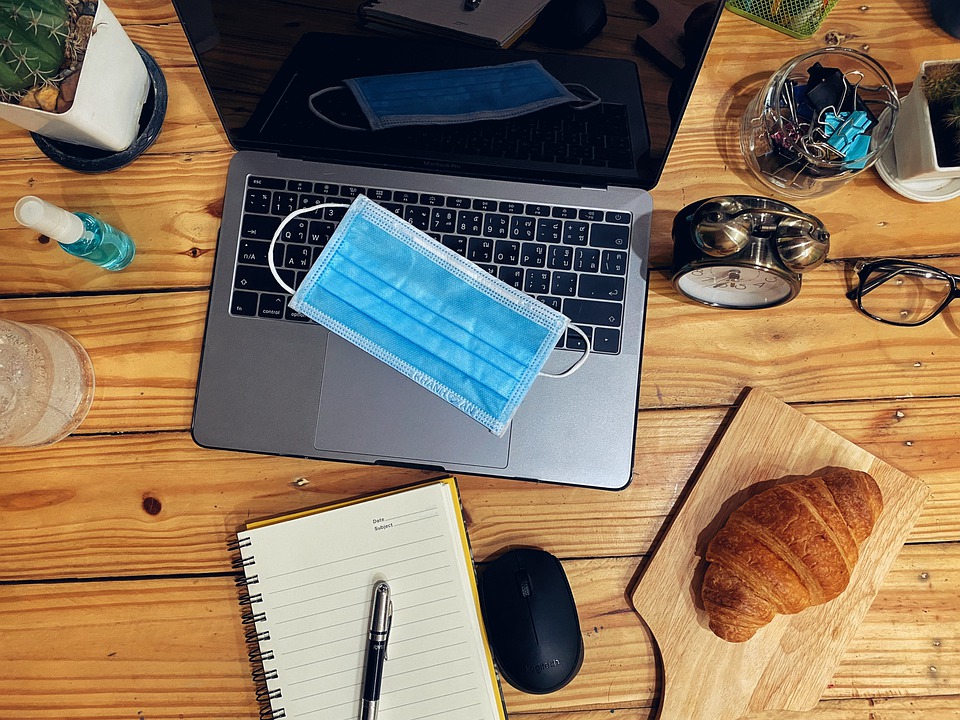 During our smart-working copywriting day we also enter appointments or any last-minute requests. Questions that come in through messages or emails, to which we always try to give a
priority
To satisfy our customers.
In addition, in order to keep everyone updated on the progress of our work and to have a general overview, every week we have a "company" call in which all sectors with their respective coordinators participate. In this way, all doubt disappears and room is made for ideas and perfect organization.
Smart working for Mercomm worked great right away – not just for the Copy Girls!
We were able to meet our deadlines, and thanks to our service of the
Count-Access App
we even won new customers.
In the last period we have thus successfully experimented with asynchronous work. Set deadlines, everyone contributes to the progress of the individual project by managing their time as best they can. Everything is running more streamlined and our overall productivity has increased dramatically, along with the satisfaction of our customers!
Are you interested in the benefits of enterprise digitization? Consult the services of our communication agency!